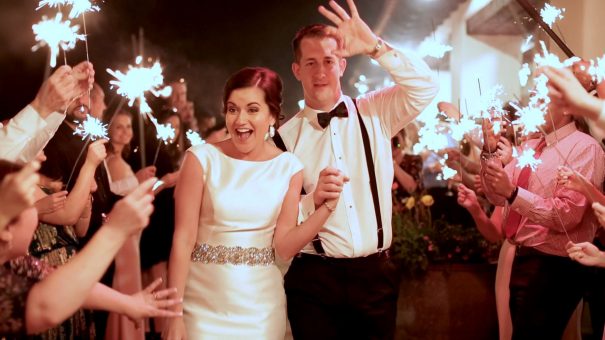 Wedding videos…more often than not, the "low man on the totem pole" of wedding planning and budgeting. But why?! After spending a good chunk of my life working as a filmmaker, and a lot of those films being wedding related, it seems fitting that I explore (explain?) the dark underbelly of wedding lore that is "Myths of the Wedding Video". Let's dive right in…oh, and I am using the words "videographer" and "filmmaker" interchangeably 😉
"Wedding videos are cheesy."
Yes, they can be…especially those videos from the infancy of wedding video, let's say 1990. But really, haven't you been on the world wide web lately? Wedding videos, or wedding films as I like to call them are ahhhmazing! These films are story driven, time-shifted, chock full of beautifully recorded images (at 24 frames a second!) and crisp, clean audio. Yes, it's like a movie, but it's your movie of your best day ever. And, I bet, that those who had the fore site in 1990 to have their weddings videotaped, still LOVE their wedding video. I have 16mm footage of my mom playing with some puppies as a little girl, and it puts tears in my eyes…can you imagine if I had my parent's wedding footage? I would cherish it because of it's cheesiness, and because it's MY PARENTS..on their wedding day, all dressed up, with their family members! So telling of a different era, so nostalgic… Anyway, go grab some popcorn, some kleenex, and watch a few current highlight films by some of the best in the business…I guarantee you will be laughing, crying and wanting to grab a drink with the newlyweds…and you don't even know these people!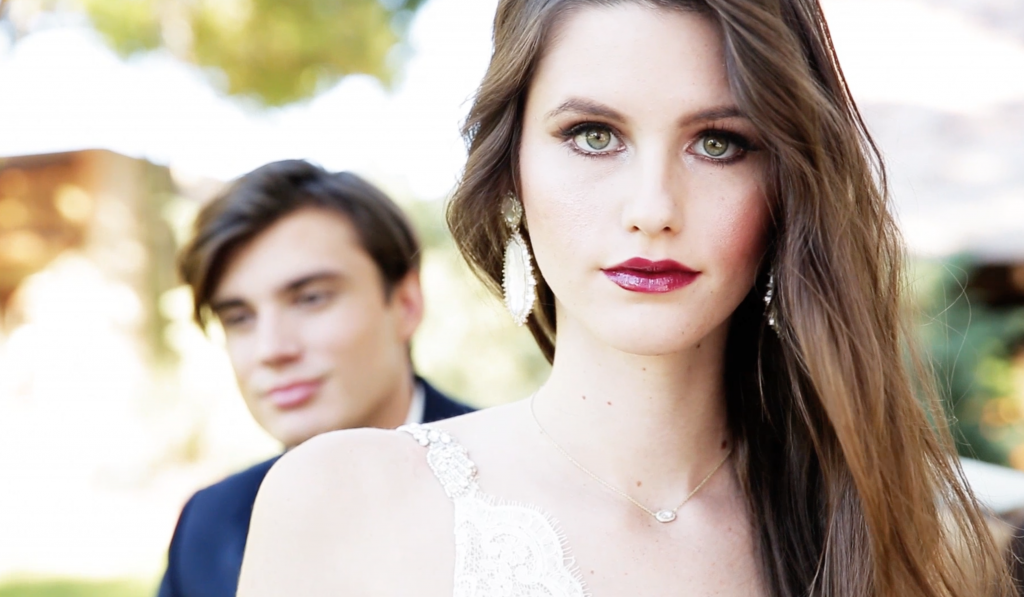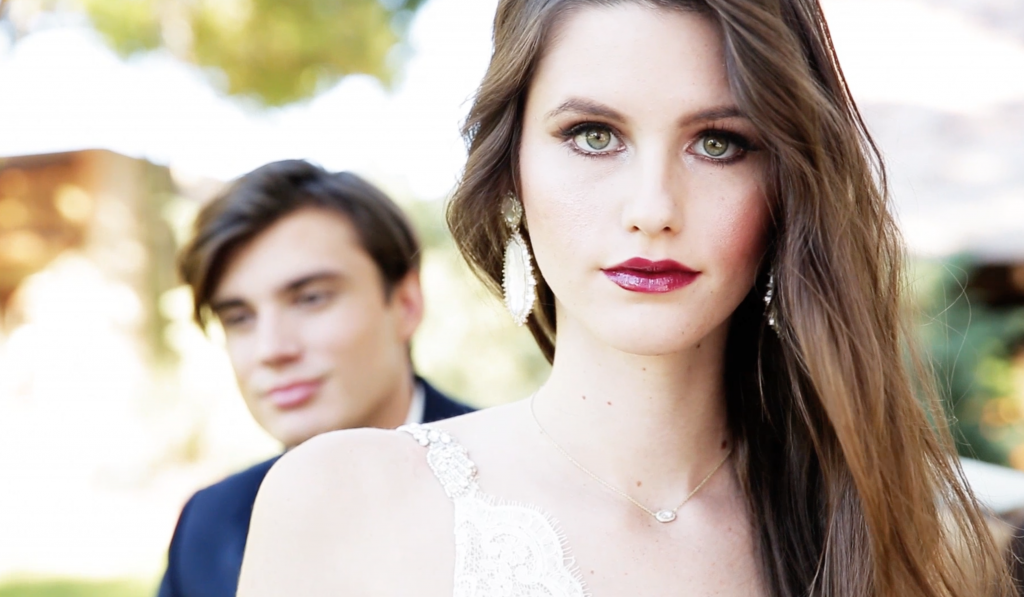 "You only watch your wedding video once."
My brides and groom's say they watch their videos on repeat, and find something new every time. I've received texts from clients, years later, that they are sitting in an airport, missing their better half, and watching their highlight film…and sharing it with a few lucky others at the gate;)  I've read Facebook messages that Lily was watching Mommy and Daddy's wedding film, and is obsessed with her parent's first dance. The wedding film will become more important after many years. Friends move, loved ones pass away, and there is nothing more sentimental than seeing and hearing those that meant so much, enjoying your best day. So yes, if you hire a really good filmmaker, you will watch it many, many times.
"We have a really good photographer, so we don't need a videographer."
Okay, I don't get this logic…photographs are one moment, they are evocative, can be absolutely gorgeous, and still. Very still. They do not move. Would you watch the Superbowl in a book? Would your favorite Broadway musical be just as fab in paperback? NO! So why in the world this rationalization for ONLY hiring a photographer got started, IDK. First looks, cheers-ing with your bridal party, VOWS, TOASTS, FIRST DANCES–these are all intensely AUDIO/VISUAL moments. Yes, you need a good photographer and a good/great filmmaker for this once-in-a-lifetime event. I sometimes feel like a genie, capturing all this wedding goodness, all these moments that move, and bottling them up…and then I carefully open the bottle, and go through every piece, listen to every word and create a priceless memory in sight and sound…I have the best job!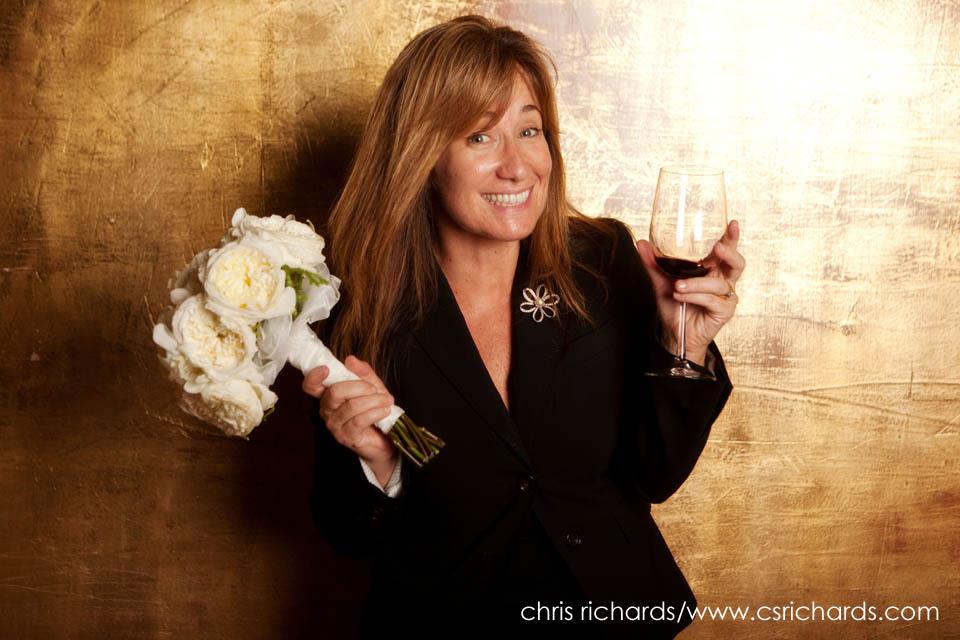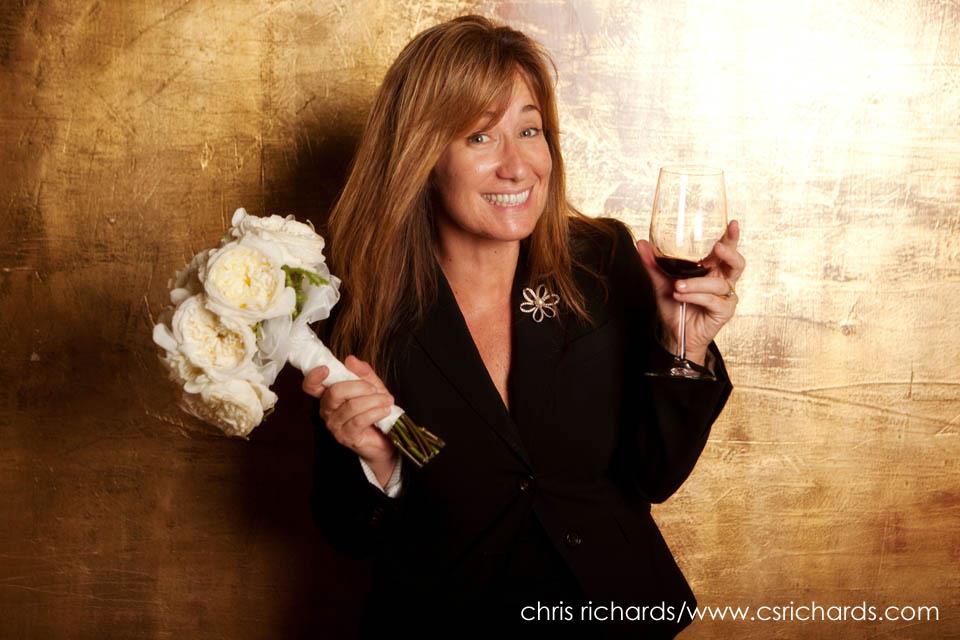 "Video is really obtrusive."
If you hire someone who is inexperienced and/or "only about the video", yes, they really can be obtrusive. But, I have also seen DJs, photographers, catering staff and even Aunt Peggy with an iPad, being obtrusive at weddings. You need to hire a great team. Find people who work well together, have creative chemistry and are in it for you, and your day. The technology involved in making a wedding film has become significantly smaller, we are more often than not we are mistaken for photographers. I love having great, compact tools (and yes, we filmmakers have A LOT of gear!) and leaving a minimal footprint…wedding filmmaking ninjas is what we are. My favorite compliment? "I didn't even know you were there, but you got everything!".
"Your wedding video should cost less than your wedding photos."
IDK where this idea came from either, but no, really, your wedding video should cost as much or more than your photographs. Why? Between fast lenses, great audio recorders and mics, dreamy off camera lighting, monopods, gimbals…oh my, we usually have more gear and that equals a lot more $$$. Along those lines, finding and training assistant videographers is a job within itself. Video is tough, with a very broad skill set, and most videographers find live events like weddings to be very challenging. It's "run and gun" shooting, while remaining calm, cool, collected and smiling, and making sure you get beautiful footage. And get your audio. And stay out of the photographer's shot, and jockey for yours, all while wearing a black tie appropriate outfit that you can crawl into the flora and remain presentable. Did I mention, it's a very broad skill set? 😉 That being said, second shooters for video are usually paid more than seconds for photography. Reason #3: Remember the "beautifully recorded images (at 24 frames per second!) and crisp, clean audio!" from Myth#1? Yes, 24 frames per second, and we edit each of those 24 frames. Our editing time is extraordinary, especially when we are telling a story, color -grading, audio-sweetening, using segue's and time-shifting your wedding film. We are laser focused when we edit. I cannot binge watch the latest season of OITNB, or catch up on "This American Life" podcasts while I edit, unlike my photographer friends. #imnotjealousatall #whoneedstobecurrentonnetflixanyway? #lovemyphotogfriends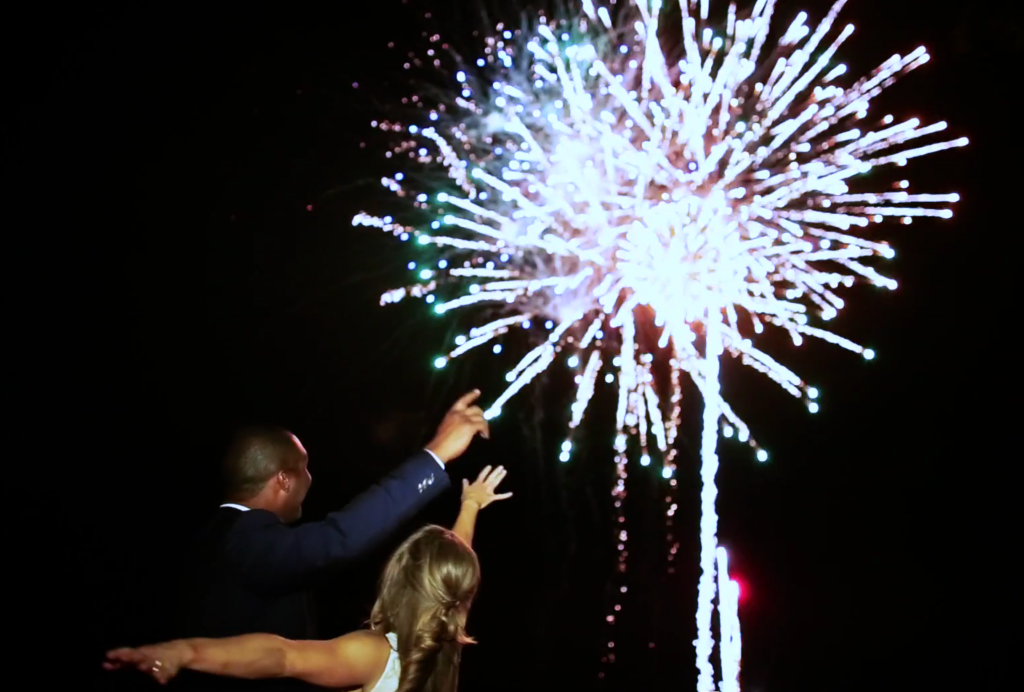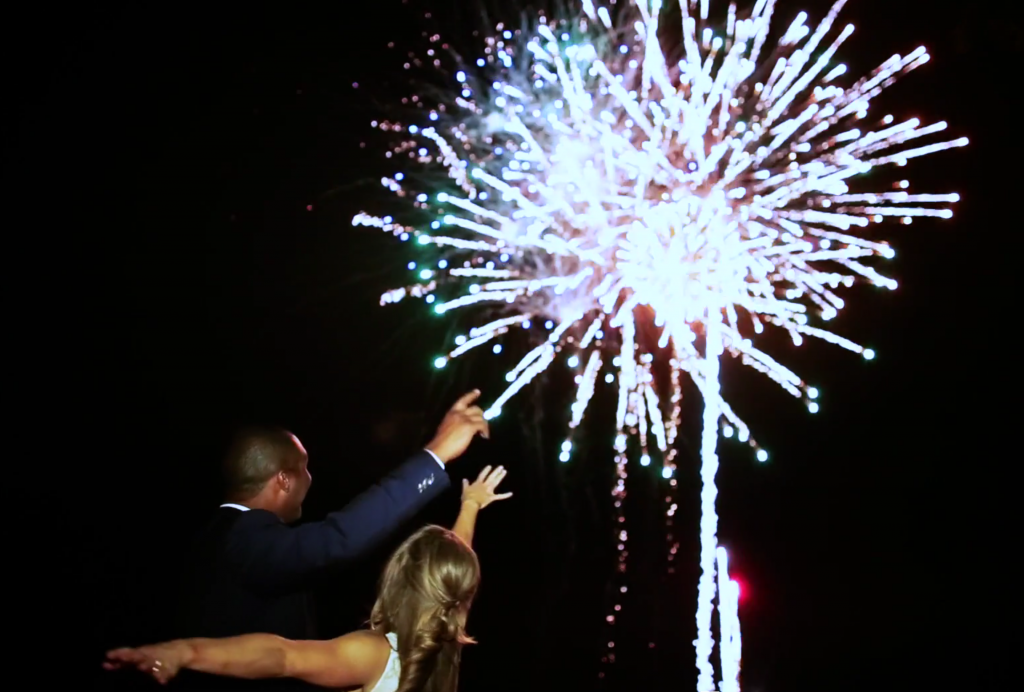 "The camera adds 10 lbs."
Some people are camera shy, some people don't like the way they look in photos or video, but there are many ways around this myth. First of all, the camera does not add 10 lbs. When you hire an experienced filmmaker, they know the best angles and they know lighting. I also know that when I am editing, I am VERY aware of the most flattering moments, I am there to make you look and sound great. I'm also really good at making people comfortable in front of the camera, even true camera-phobes. I think it's really important to get to know your filmmaker before your wedding. At least FaceTime, Skype, or chat on the phone…if you are in town, let's go have coffee or a cocktail. Get to know the people who are capturing your memories, and make sure you like them…do they make you smile? Do they want to know your story? Do they know/care that you or your betrothed might be camera shy? Tell us…we want to know!   Back to those 10 lbs…my honest opinion is: YOU NEED TO BE IN THE PICTURE! What I mean is, please don't let this most amazing day go undocumented because of your insecurities. The adage to brides is "This day is all about you!", but honestly, it's not. It's about commitment, love, honest emotions, and families coming together to celebrate all of the above. On this one day, everyone assembles for you and your beloved, they dress up, they show up, and they toast, dance, mingle and have a great time…and when it's over, all you have left are your photos and your video. Nothing will bring you back to your wedding day like a wedding film. So, get over the myth of the 10 lbs. and book your filmmaker.
"Your photos will suffer if you hire a videographer."
No, not if you hire a good one, and by that I mean a good videographer and a good photographer!  I LOVE photography and I LOVE my photographer friends. We hang out, we have fun at weddings, enjoy creating beautiful things together…we are professional and respect each other's art form. Get referrals from your videographer and your photographer, hire a team with great creative energy. If I have not filmed with a photographer, I will reach out a couple of weeks before the wedding so that we can discuss how we work. If they pose a lot of shots during photo session, I ask that I am given a spot in the timeline for a short video session. If they are more candid, and motion driven, we work right alongside and direct when needed, like "Hey you two, look at each other….You're Married!" I love these moments in video, because it's a new, honest emotion that I have captured; it resonates because it's real.  Please remember, this day is about the two of you, making the biggest promises of you life, not about photos, flowers, signature cocktails, or even wedding films. If you have the slightest inkling that any of the wedding pros that you are leaning towards do not work well with others, consider this a big red flag. We should all be there to capture this gorgeous day for you, not to build our portfolio, get that sick (and most likely, woefully unsafe) drone shot, or get on the preferred vendor's list at your venue. We work with each other, protect each others shots and have your best interests at heart.  And, if you love candid photos, you will love your wedding film…it's full of genuine moments, in sight and sound.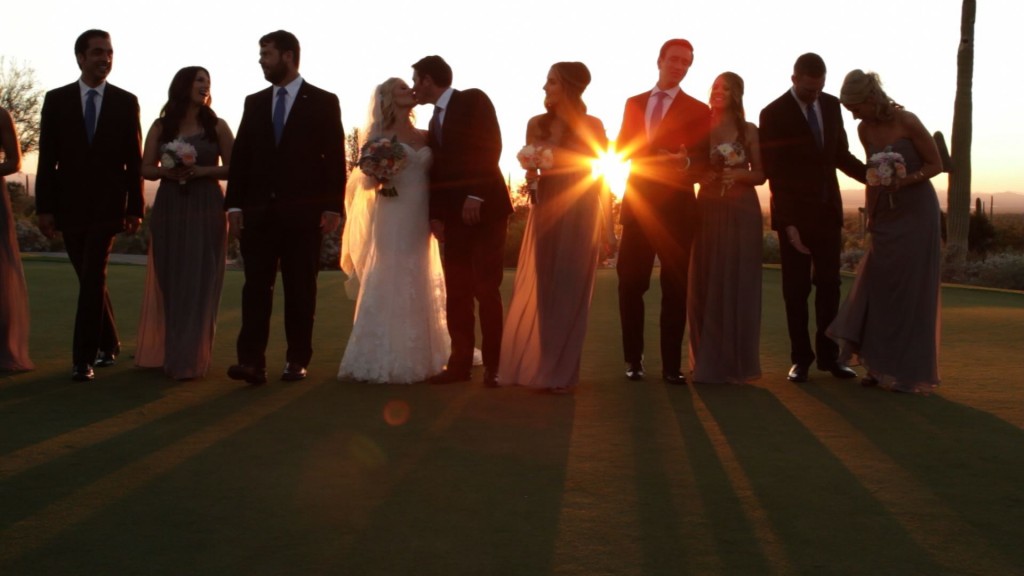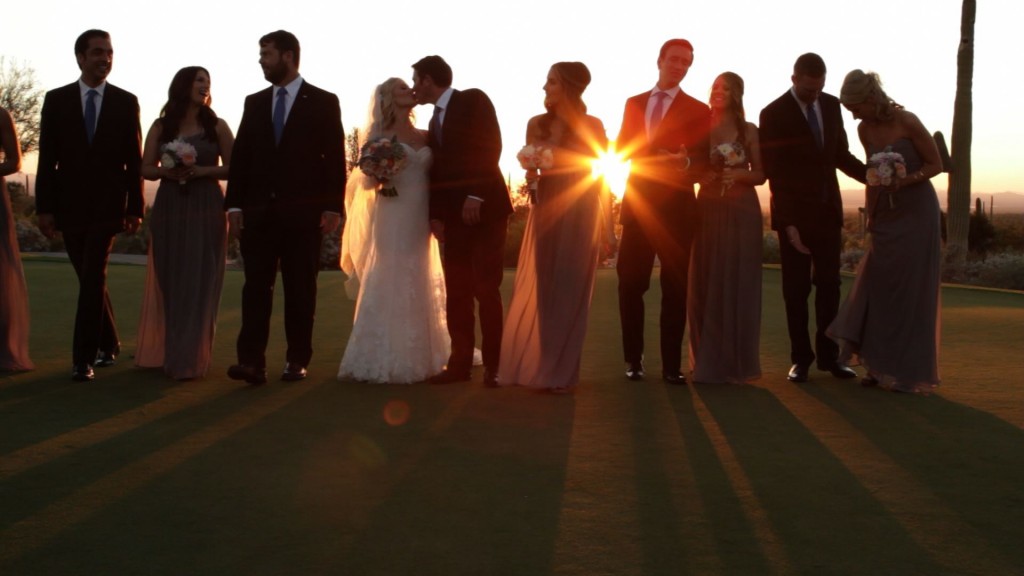 "Video is so easy. Just hit 'record'!"
I guess if you want your wedding to look like security footage, you could "just hit record". A good wedding film is art. It takes a talented cinematographer to capture the video, to compose those 24 frames per second. You need a sound engineer to place the microphones discreetly, get a feed from the band, make sure the levels are correct, and have redundancy for them, just in case. You need a lighting designer to make sure everything is glowy and gorgeous, and that the details "pop". A grip is necessary to carry the bags loaded with cameras, mics, cards, cables, filters, batteries, tripods, monopods, light stands, lights-you get it, this is some heavy stuff. Muscles required. An editor will take everything that has been captured so lovingly, and carefully piece it together, like the best puzzle of your best day. This will take them a long time, because they will agonize over choices-soundbites, music, order, best detail shots, pairing the groom's reaction shot with the perfect crescendo in the song..which then changes the timing for another shot, so the editor begins again. All of these artists, come together as one person, in your wedding filmmaker. It is not easy. It can take years to learn and become and expert at the tech, the emotions, anticipating moments and nailing the shot. But it is so worth it.
"We aren't the 'wedding video' type"
So, you don't like beautifully captured moments, full of the people that you love the most, in a gorgeous setting? You don't want to have this day, when you both had great hair and killer clothes, surrounded by your best friends, partying your a**es off, to relive? You don't want a record of the time you dropped a chunk of change to say "I do" in the presence of your dearly beloved, and the great things they said about you while toasting the night away? You don't want to hear your vows again? Yes, you do. Every wedding deserves a great wedding film. You are the type.
"Our biggest regret is not having a wedding film."
Truth.
Wondering what a wedding highlight film looks, sounds and and feels like? Here's Alyssa and Dave's, filmed at the Tubac Golf Resort and Spa. They can relive their "happily ever after" for a lifetime, and then some… Enjoy!
Read more →